aim4art is a voluntary community arts group, formed in 2009, dedicated to pushing our personal artistic boundaries. We aim to paint, aim to draw, aim to create art. We meet every Tuesday (10am-4pm) at The Barn, Hemlington, Middlesbrough, TS8 9DA. We have no regular tutor, but support each other and organise a programme of visits and workshops.
Latest News
Keep up with our latest news and announcements at aim4art.blogspot.com or on Facebook
July Exhibitions
Our new exhibition at RSPB Saltholme has been brought forward and will now be hung on Tuesday 16th July, running through till the end of September. Our third exhibition may be our last one at Saltholme owing to a change in use of the current exhibition space. The poster features a recent painting by Les Southerton.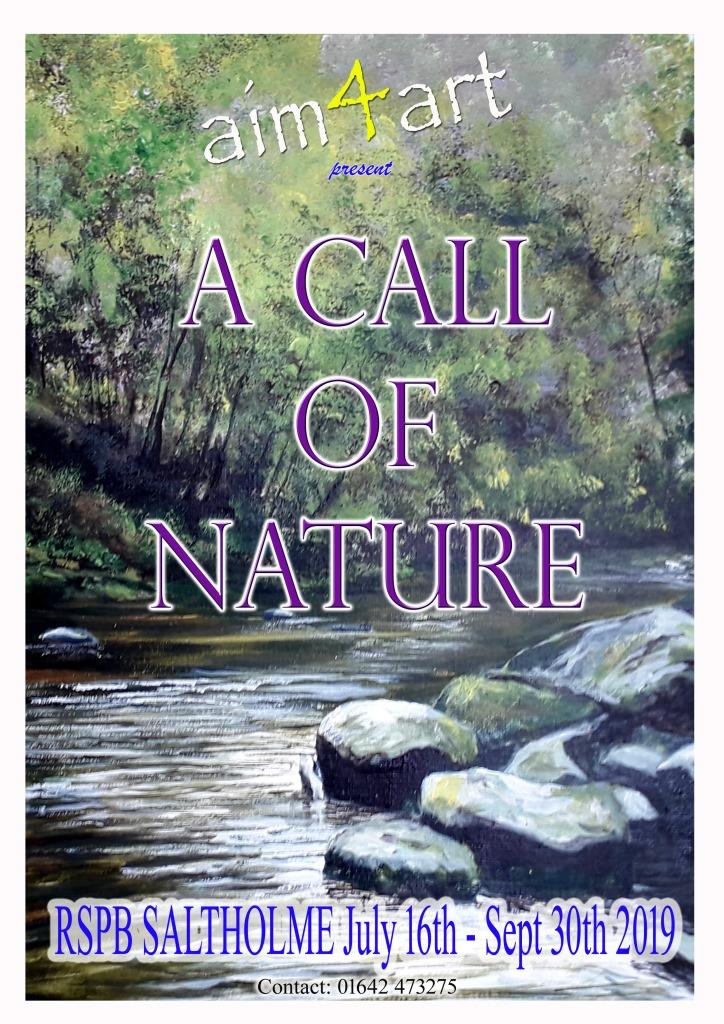 Meanwhile, aim4art member, Julie Macbean's latest solo exhibition is on at The Station Gallery, Richmond until August 1st and Julia Cutter's 'A Nod To Nature' is on throughout July at The Heritage Gallery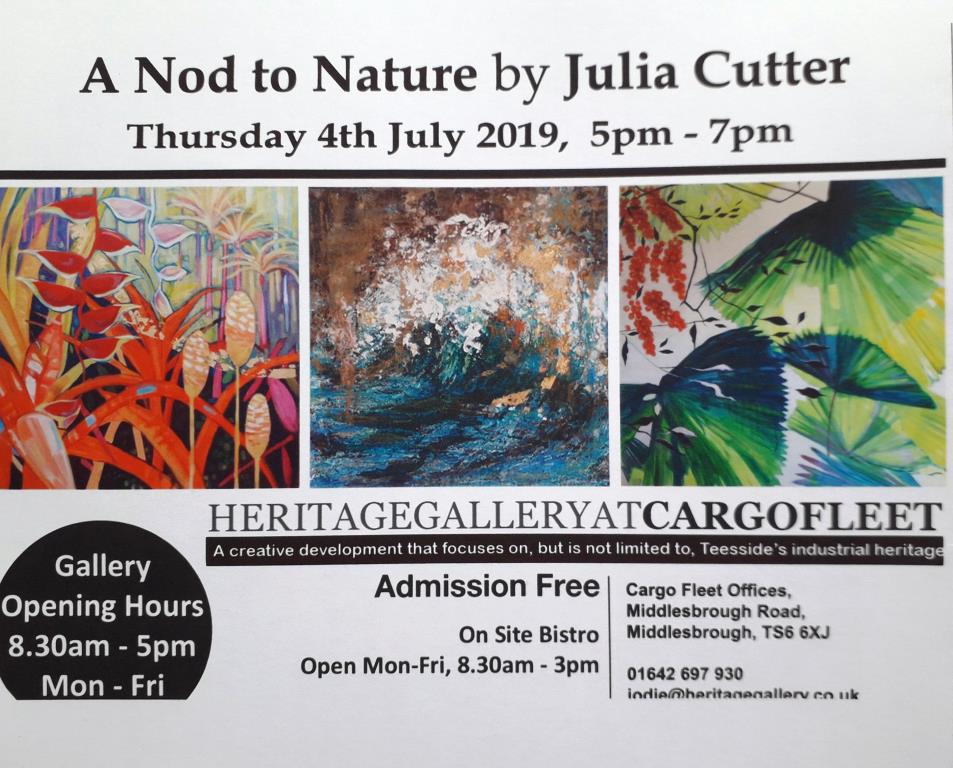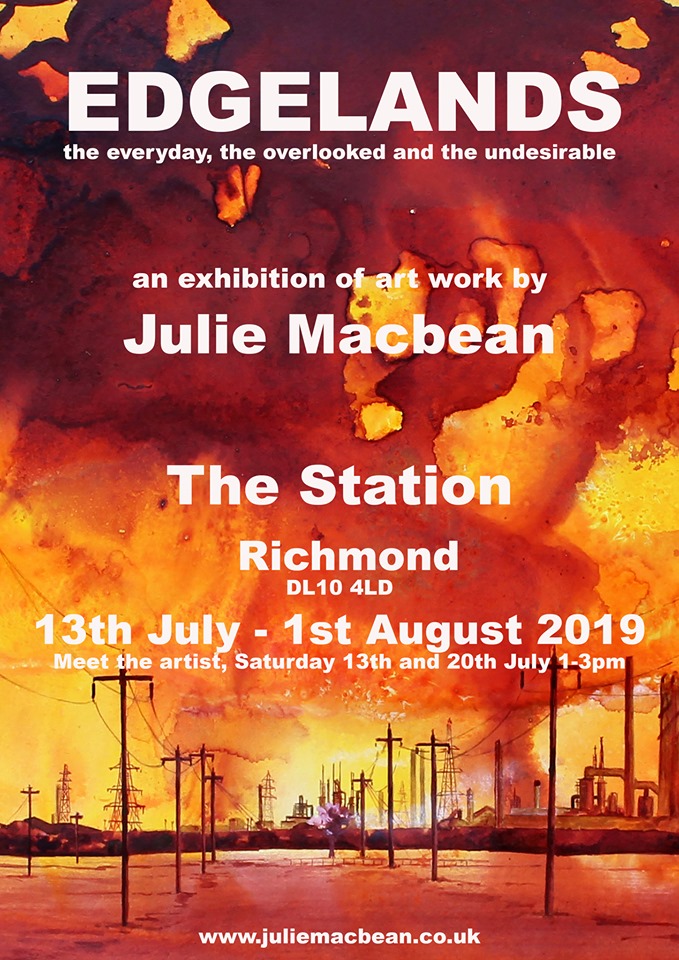 Autumn 2019
Our main exhibition this year will be at the Heritage Gallery, Cargo Fleet, in autumn 2019. The theme will be 'The Art Of Ageing'. We have decided to combine our tenth anniversary celebration with the preview evening for the exhibition, and some of our favourite pictures from the last 10 years will also be on show.
Featured Artist: Julia Cutter
Julia's first solo exhibition at the Heritage Gallery is a real tour de force, including both completely new and previously seen work. The four pictures below give some idea of the variety on display. None have featured on this website before.
Coming up in 2018/2019
More to come - watch this space! We are hoping to arrange some workshops in the near future.
Date

Event

Notes

2th March to 30th April
'Flora and Fauna Exhibition
Stockton Library
28th May
Phil Reynolds Workshop
Seascapes
11th, 12th June
Painting at Alnmouth
Overnight stay
4th July
Julia Cutter Solo Exhibition
Heritage Gallery
13th July - 1st August
Julie Macbean 'Edgelands'

The Station Richmond
Meet the artist. Saturday 13th July 1-3pm & Saturday 20th July 1-3pm.

Aug 1st to Sept 30th
RSPB Saltholme Exhibition
More details later
7th & 8th September,
10am - 5.30pm each day.

Julie Macbean, Staithes Festival
Salmon Cottage, Staithes
Also, all welcome to the preview evening
Friday 6th September 7-8.30pm

Sept 17th
Great Northern Art Exhibition
Visit to Ripon Cathedral
Oct 24th to Nov 29th
The Art Of Ageing
Exhibition at the Heritage Gallery and 10th Anniversary Celebration
Other Recent Albums
Visit our Gallery page to see other albums of work, both by the group and by individual members. It includes work from our recent 'Spirit Of Place 2' Exhibition at the Python Gallery.

Right: Sunflower by Gill Place

New Pictures For Our Gallery

More new pictures from members always wanted for the Gallery! No album yet? See Rob. Bring your pictures in on a Tuesday and we'll photograph them for the website. We can also set up one of our Google Photos albums.
Contact Us
Email us at info@aim4art.org.uk
Site updated 25/06/2019